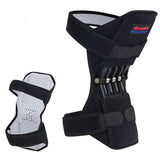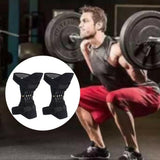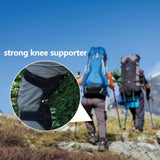 Bring Back the Lightness to Your Steps!!
Painful knees and joints causing your steps to feel heavy and burdensome? OuråÊPower Knee PadsåÊreduce pressure on your knees to let you perform daily tasks more efficiently and comfortably.

Features:
VERSATILE:

åÊ

This knee support pads are ideal for people who work out, working men and women who are crouching all day, delivery guys who carry packages for a living, or even hikers who walk up and down mountains for fitness and fun! This knee support for gym is great for various sports such as mountain climbing, biking, golf, badminton, workouts, and more.


SUPPORTIVEåÊBUDDY:

åÊ

The knee support pads support your thighs and calves with rebound spring force while reducing the pressure on your knees. This knee brace supports your legs, directly providing you with the ability to carry any heavy objects easier than you could without them!


HIGH-QUALITY:

åÊ

Specially designed knee stabilizer brace is durable, lightweight, aluminum-alloy body with remarkable elasticity. The Velcro type length control makes them easy to put on and makes it possible for them to be worn on the inside or outside your clothes.


STURDY LIFTING POWER:

åÊ

The knee brace can withstand a weight of about 20 kg each and are effective enough to lighten about 40kg from a person's own weight. This knee support brace allows you to lift your knee easily when you bend or squat with both legs.


COMFORTABLE:

åÊ

Breathable and non-slip material lets you use the knee brace for running comfortably. You‰۪ll never have to worry about joint discomfort again. Let it be your new best friend for your active lifestyle!