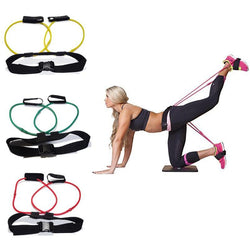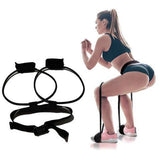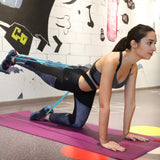 Never Miss Your 5-minute Booty Workout!
Want to sculpt your body curvature without building bulky muscles? Our Booty Belt Resistance is a piece of practical training equipment to help you reach your goals and take your training to a higher level.

Features:
SHAPE & SCULPT BODY CURVATURES: Get ripped abs and a bikini booty and be the envy of your friends at your next pool party! The resistance band squats are designed to target 5 muscle groups: Abs, Quads, Hamstrings, Calves, and Glutes. Get a well-toned and lifted butt in 10 days with just a few minutes per day.


INCREDIBLE RESULTS: The resistance bands for legs helps retain body heat, accelerate sweat, maximize burning calories and fat during exercise. Many around the globe have all discovered how challenging and effective the Booty Belt system is and validated the amazing results.


HIGH QUALITY: These high-quality resistance band squats keep your core engaged while forcing your muscles to work through the full resistance of the booty bands. Making it an extremely effective lean muscle building and a fat-burning piece of fitness equipment.


COMPACT DESIGN: The lightweight and compact design of the best resistance bands for glutes allow you to take it anywhere or use it in the privacy of your home. Never having to miss your 5-minute Booty Belt workout session with these resistance bands for legs.